Mark Premo, Superintendent
2 Douglas Street, Wynantskill, NY 12198
Phone:
518-283-3921
Fax:
518-283-2639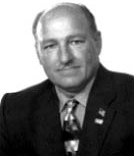 ---
---
8/13/2020 – An update from the Highway Department: we recently received notice from NYS DEC that our brush and yard waste depository is at full capacity.  Unfortunately, residents cannot come to the garage and dump brush and yard waste until further notice.  We will continue to pick up bagged yard waste from the roadside as these bags are usually dumped at an off-site location.  The Highway Department is currently focusing more on paving projects rather than brush pick-up so some residents may have brush on their property for a few weeks.  We will post an update when the yard has been cleared out and we are allowed to return to normal operations.  We apologize for any inconvenience.
During the period between November 1st and May 1st of the following year, certain parking restrictions are in place with regard to motor vehicles being left on Town roads. Please read the attached letter for detailed information: NGPD Parking Restrictions Notice
The North Greenbush Highway Committee will meet the second Tuesday of each month at 6:30pm at the Town Garage located at 1 Town Garage Road or the Town of North Greenbush Town Offices, 2 Douglas St, Wynantskill, weather permitting. The public is encouraged to attend.