Thomas McGrath, Receiver of Taxes
2 Douglas Street, Wynantskill, NY 12198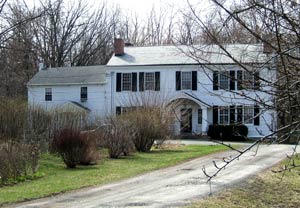 ---
Please click on this link for important information from the North Greenbush Tax Receiver: 
---
PROPERTY TAX BILLS:  
REMINDER:  The last day to pay property tax bills without penalty is February 1st.
---
Payments received between February 2nd and February 28th will be assessed a 1 percent penalty, and those received between March 1st and March 31 will be assessed a 2 percent penalty.  After March 31st, all payments must be made to Rensselaer County.
Current and prior years tax bills can be viewed and printed by following the link on the Town's home page.
If paying with a credit card, please note that service fees apply.
If you have any questions, feel free to email the Receiver of Taxes, Thomas McGrath.
---
Duties of Receiver of Taxes
The Receiver of Taxes collects Town, County, and relieved school taxes. Property taxes are collected from January 1st until March 31st. After March 31st, taxes must be paid to the Rensselaer County Bureau of Finance in Troy.
Town of North Greenbush tax bills are available online at
egov.basny.com/northgreenbush
For school tax information contact:
Averill Park School District:  Yvonne Phillips  #518-674-7085
East Greenbush Central School District:  Cecilia Caska  # 518-207-2542
North Greenbush Common School District: # 518-283-6748
Wynantskill Union Free School District: Denise Fitzgerald #51 8-283-4600 x 13